Chhatra (Chatra) Parivahan Suraksha Yojana in Haryana 2020 Durgashakti Vahini   [Free traveling facility]
Women safety and security is most talked about in India. Unfortunately, survey suggests that India ranks among the top nations, which have a history of crime against women. Women are seen as soft targets. From domestic violence which mostly goes unreported, to rape cases, there is a long list that shows just how unsafe women are in India. Some states in particular have a darker past. One such state is Haryana, but the present state government is trying to clear the name by implementing stringent laws and new schemes, for developing women safety in the state. The Chatra Parivahan Suraksha Yojana has been designed with the aim of providing female students with security on road.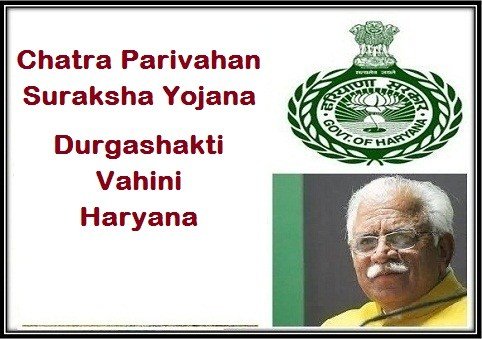 | | |
| --- | --- |
| Name | Chatra Parivahan Suraksha Yojana |
| Announced  by | Mr Manohar Lal |
| Date | May, 2018 |
| Tag line | Mhare Haryane Ki Shaan, Ladka-Ladki Ek Saman |
| Target | Women  security project |
Main benefit of the scheme
The main advantage of this scheme is that all female school and college students will be provided with secure and free commute facility. They will receive this free transportation facility to travel to and fro between their home and academic institute.
Key features of the scheme
Ensuring and increasing safety of women – With the implementation of this project, the state desires to bring down crimes against women on the streets. Many cases have been reported when women have been taunted by felons, when they were alone on road.
Free traveling facility – All female students will hence forth be given the facility of traveling between their homes and schools/colleges without spending any money. Secure transportation facility will be provided by state authority.
Increasing number of educational institutes – CM mentioned that several new educational institutes will be opened in the state. As the number of institutes increase in each area, female students will not have to travel over long distances to attain academic training. More academic centers mean higher percentage of students will get the opportunity to receive a degree.
New bus routes – Around 113 new bus routes will also be established in the state. These routes will cover a significant area. Bus services will also be improved so that students can reach their school/college without much delay.
For all school and college students – The scheme benefits will be available for all female candidates, who have taken admission in any school or college.
Decreasing distance – CM has also announced that the state plans on opening several new academic institutes, so that no female candidate needs to cover more than 20 kms to get to a good school/college.
Formation of Durgashakti Vahini – Apart from these, the state government has also paid attention to the creation of Durgashakti Vahini. These groups will offer assistance to women in need, as and when requirement arises. Haryana is on its way to implement zero tolerance against women related crimes.
Other women safety initiatives
Death sentence for raping minors – Haryana is the second state in India that has implemented the law of sentencing a rapist to death if he is charged for raping any female who is below the age of 12 years.
Stringent punishment for offenders – Apart from death penalty, the state is also working on implementing more fierce laws to punish rapists, and people who violate the respect of a woman.
Increase in number of women police – Increasing women representation in the police force was another step that state government took to increase safety and security of women. The representation was only 6% but now it has gone up to 9%. CM wants to increase it to 11% within the next few years.
More women help centers – The state government is also taking steps towards increasing the number of women help lines and assistance centers. These will ensure that women feel safe and secure.
It is an unfortunate situation that the central and state governments need special laws to stop crime against women. It is time to educate the society that women have the same rights as men do. Boys must be taught to respect women if they desire to get the same treatment. Till that happens, state governments need to implement schemes such as this to support women.
Other Article