Mukhyamantri Asangathit Mazdoor [Majdoor] Kalyan Yojana 2020 in Madhya Pradesh [Application Process, Form, Documents, Eligibility Criteria] 
The labor group is divided into organized and unorganized category. While the organized segment gets several perks, unorganized sector labors have to deal with financial crisis and work insecurity. The Madhya Pradesh state authority has recently launched a new welfare scheme that is targeted towards the development of workers, associated with the unorganized sector. The name of this project is Mukhyamantri Asangathit Mazdoor Kalyan Yojana. Under this, a number of benefits have been promised to the workers. CM has put stress over speedy implementation of this program.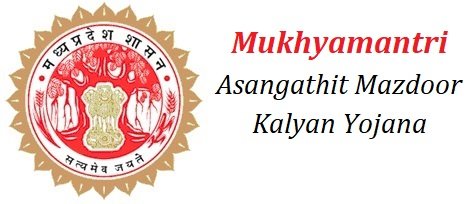 | | |
| --- | --- |
| Name | Mukhyamantri Asangathit Mazdoor Kalyan Yojana |
| Start Date | April 2018 |
| Supervised By | Labor Development department of Madhya Pradesh |
| Announced By | Shri Shivraj Singh Chauhan |
Main benefit of the project
As the name suggests, the scheme will target the development of those labors or workers, who are associated with the unorganized sector. Organized sector workers get several perks. But the same is not true for unorganized sector labors. This scheme will enable the state to reach out to these people, and offer financial as well as other assistance.
Key features of the scheme
Development of poor labors – The scheme has been targeted towards the betterment of all labors that are associated with the unorganized sector. The pay here is low, and they don't get any additional benefits as well. Through the implementation of this project, state authority will offer financial respite to these people.
Applicable candidates – All labors, carpenters, cobblers, rickshaw drivers, unregistered construction workers, small shopkeepers, street hawkers and likewise will be able to enroll their names in this scheme.
Pan-state implementation – The scheme will be implemented in rural as well as urban areas of the state. The implementation will be started simultaneously in all areas of the state.
Application date – It was mentioned that the application procedure was going to remain active from the 1st of April till the 15th
Special benefits for women labors – As per the scheme, pregnant women, who are associated with unorganized sector will receive Rs. 4000 from the 6th to 9th month of pregnancy. Once the delivery is complete, each female labor will receive Rs. 12,000 in bank account. The funds will act as remuneration for their absence from work field. This scheme name is Mukhyamantri Shramik Sewa Prasuti Sahayata Yojana.
Offers financial support for children's education – Labors working in the unorganized sector don't get good wages. Thus, their children do not get the opportunity to go to schools. The state will help these families by paying the school and tuition fee of the children.
More pay – A high percentage of labors are associated with plucking leopardia leaves. Earlier, these labors used to receive a payment of Rs. 1200. But as per this government scheme, they will be given an increased pay of Rs. 2000 for every bag of leaves.
Bonus for the workers – Labors associated with the task of weaving leopardia leaves will also receive a bonus during the peak season. The state will keep aside a sum of 207 crore. This amount will be utilized for the paying bonus to these labors.
Payment of past electric bills – If these and other labors, working in any manufacturing business have an outstanding electricity bill, then he/she no longer needs to worry about it. Any previous bill will be paid from the state coffers.
Electricity at flat rate – All labors will stand a chance of getting electricity supply at a flat rate.
E-rickshaw – All cycle rickshaw pullers will no longer have to worry about physical strain as they will be offered e-rickshaw by the state authority.
Financial assistance for disabled labors – All unorganized sector labors, who have been rendered physically disabled, due to any accident, will receive financial aid from state. Partially disabled labors will receive Rs. 1 lakh as compensation. On the other hand, labors with permanent disability will receive as much as Rs. 2 lakhs.
Financial assistance for families for deal labors – Accidents many happen when labors are on floor. Sometimes it can cause death of these labors. In such case, the families will receive financial assistance. If the labor dies due to any accident or has a normal death, the state authority will offer financial aid of Rs. 2 lakhs to the family.
Minimum Support Price for Mahua flower cultivators – Special package has also been announced for the Mahua cultivators. The state agricultural board will fix a minimum cost that will save these cultivators from incurring losses.
Purchase of Mahua flower and seeds – The state will purchase Mahua flowers and seeds from the cultivators at Rs. 30/kg. State authority has said that the cost of pickles has been fixed at Rs. 100/kg.
Eligibility criteria for the scheme
For residents of Madhya Pradesh – As the scheme has been sponsored by the state government of Madhya Pradesh, labors that have residential documents will only be allowed to attain the financial benefits.
For labors only – Only people who work as labors will be allowed to apply in this scheme. Each applicant must possess a labor card that is issued from a proper department.
For unorganized sector – The design and development of this scheme has been done to offer benefits to labors who are working in unorganized sectors only.
Cannot be taxpayers – It has been mentioned that the applicants must not fall in the tax structure. If they are in any way liable to pay taxes, then they will not attain the benefits of this project.
Cannot possess farm land – If the labors have farmlands, registered in their names, then they will not be able to get the benefits of this scheme. Possessing farmland will put them in agricultural labor category and not in unorganized sector.
Must not be associated with government jobs – Lastly, the labors must not be working in any government sector. Their work must not be associated with any central or state government organization.
How to apply for the scheme Online/Offline
The application and registration process comprises of online as well as offline procedure.

If any unorganized sector labor is interested in getting the benefits of this scheme, then he/she will have to log on to the link http://mpinfo.org/MPinfoStatic/rojgar/2018/0204/imp01.asp.

Form here, the candidate can collect the application form.

Once the application form appears on the screen, the labor must fill in all the fields with proper information.

When the form fill-up is complete, it is time to download the application document. All candidates need to get a clear print out of this filled form.

The state government will set up camps in village as well as in cities. The gram panchayat and city municipality office will have the responsibility of these camps.

The applicants must reach these camps, and submit the forms, along with necessary documents.

On submission of these forms, each labor will receive a labor card. The card will come in handy to attain the benefits, which have been promised by the state government of Madhya Pradesh.
Budgetary allocation for the scheme
It has been announced on the official launch date that Madhya Pradesh state government will allocate 50% of the total state budget for the development of poor labors in the unorganized sector. The funds will be utilized for the development of schemes like this.
The state authority has always maintained that betterment of labors in the unorganized sector is a must for overall development of these poor people. The state cannot progress, if it leaves these people behind. This new scheme will ensure that these neglected sections get necessary monetary assistance and empowerment for a holistic progress.
Other Articles