Uttar Pradesh UP Government Schemes Yojana List 2020
After the elections in Uttar Pradesh, the government got a makeover. The old ruling party was replaced by the BJP government under the leadership of Chief Minister Yogi Adityanath. Once he took the oath as the CM, he promised the people of the state that he will announce and implement reforms for the overall development of the common people of the state.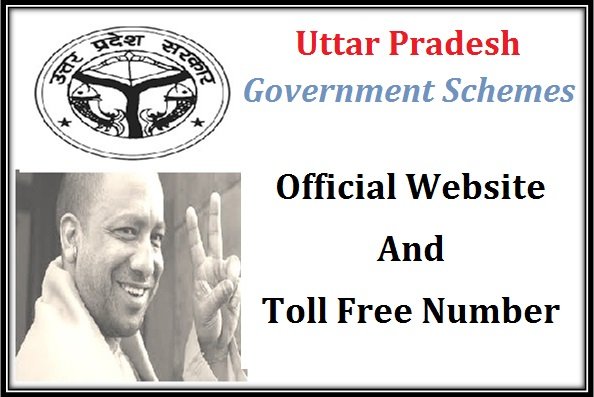 All Official Government Websites For UP Government Scheme
Staying true to the promises made in their election manifesto, the Yogi government has started the task of scheme announcement and implementation. Some of the popular schemes are Anti- Romeo Squad, Free Laptop to deserving students, Gomti River Cleanliness drive, and Biometric attendance in government offices. The details about all the schemes are available in the authorized website of the state government,
Uttar Pradesh online portal
If you have any queries about any of the scheme that the state government has announced and implemented, then you can get the information from the authorized online portal of the Uttar Pradesh state government.
http://edistrict.up.nic.in/
Contact Details & Toll Free Number of Uttar Pradesh Government
The CM has said that it is the duty of the state government to assist the people in getting an upper hand on the issues. They have set up many helpline numbers for getting in touch common people. If you want to get the details about the contact numbers of all government officials then click on the link
http://upcmo.up.nic.in/key_contacts.htm .
UP Chief Minister Official Website
Known for his views on Hindutva, the Yogi Adityanath is the 32nd Chief Minister of Uttar Pradesh. He is leading the operations of the state under the banner of BJP. Before this, he was the MP of Gorakhpur. After becoming the CM, he made himself the head of important state departments, for managing the affairs of the state better.Here you can read Biography Of UP CM Yogi Aditya Nath 
http://upcmo.up.nic.in/rti_eng.htm
UP Chief Minister Complaint Details
Apart from the reforms, the new CM of the state has made sure that proper implementation of the programs take place. The CM has set up helpline numbers for the registration of complains by the common people. There is WhatsApp number that will assist the school and college girls in registering complains about boys who taunt them. The complaint can be registered between 7 a.m to 7 p.m. The other helpline numbers are 0522-2236760 and 9454457241. The complaint can also be made on the official website of the state, up.gov.in or on the authorized site of the CM,
Mail to – [email protected]
The address of the office of the Director is:
Suchana Bhavan, Lucknow 226001
Department of Information Public Relations
UP Schemes Yojana List 2017-18