Maternity Leave Incentive Scheme For Women 2018-19 [Eligibility Criteria] How to claim, Maternity Act and Benefit 
The condition of employees in public and private sector varies significantly. The difference becomes all the more prominent when it comes to offering maternity leaves. Private sector employees have a primitive approach towards employing women. They discourage female workers from taking maternity leaves. It is not common for women to face dismissal from their posts on trivial matters. It takes place if and when they apply for maternity leave. This practice of dismissing female workers is rampant in case their employment is contractual. The central government has implemented the Maternity Leave Incentive Scheme to put a stopper on these unfair practices. As the company will pay the employer a monetary compensation, female employees will not have to worry about losing their jobs.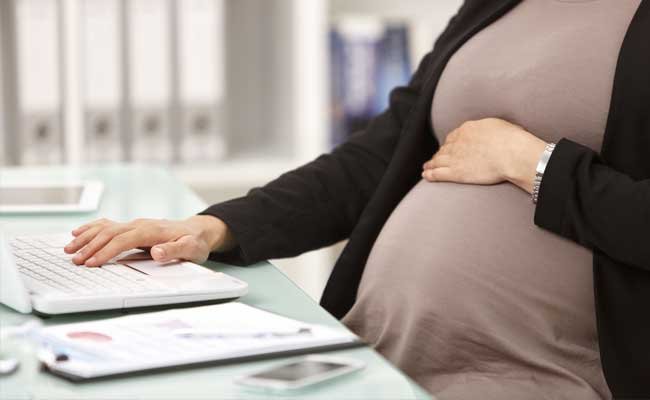 | | |
| --- | --- |
| Name of the scheme | Maternity Leave Incentive Scheme |
| Launched in | India |
| Launched by | Modi Government |
| Announcement date | November 2018 |
| Supervised by | Ministry of Labour & Employment |
| Target beneficiaries | Women employees in private sectors |
| Implementation | Pan-India Implementation |
Key features of the scheme
Better maternity facilities – The main objective of this central government scheme is to offer better support to women, who work in small and medium private sector associations.
Salary imbursement – The scheme suggests that all employers, who follow the scheme guidelines, will get a sum that is equal to the female employee's 7 week salary.
Maternity leave tenure – Earlier, all private sector offices were instructed to offer at least 12 weeks of maternity leave for all expecting and nursing mothers. With this scheme, the central government desires to hike this leave tenure from 12 to 26 weeks.
Payment for the employers – If the employer offers maternity benefits to his/her female employees, then the central government will make the payment directly into the company owner's account.
Eligibility and documents necessary for application
For private sector – The program has been designed for those companies, which fall in the unorganized and private sector. It will safeguard the rights and jobs of female employees.
Size of the office – If the total employee strength of any office or organization is equal to or more than ten, then that office will come under this program.
Structure of the organizations – This facility is not only for women who are employed in any office. The same guidelines will be applicable for women who work in shops and mining fields. Along with this, the rules will apply for factory workers.
Salary related criterion – If the monthly pay of the applicants is more than Rs. 15,000 then that female worker will not be considered for this scheme.
ID and employment papers – All interested employees and employers will have to submit their ID and official documents for authentication. Till now, the authority has not yet announced a specific list of certificates, necessary for application.
How to get application form and apply for the scheme?
The scheme has just been announced and notified by the Modi government. There is still time for its actual implementation. Still several funding and regulation related aspects must be worked out by the respective authority. After that, they will announce the implementation and application process. You will get pertinent information on this website. So, stick around for more updates on the Maternity Leave Incentive Scheme.
The announcement has been made for the benefit of those women who work in unorganized sector or in small private offices. Though there are several maternity benefits for women in government sector, the same is not true for the private sector employees. This scheme will encourage private sector employers to offer additional perks for women.
Other Articles