Delhi Educational Loan Guarantee Scheme for Higher Education (Registration @ edistrict.delhigovt.nic.in) [How to Apply] Interest Rate 2020-2021
Educated individuals will assist the nation in traveling towards overall development. For this, it is necessary that the government assist candidates financially in completing their education. Delhi state government has come up with a new scheme that will provide students with educational credit. The money can be utilized for acquiring higher education. The interest rates are low and repayment time is long.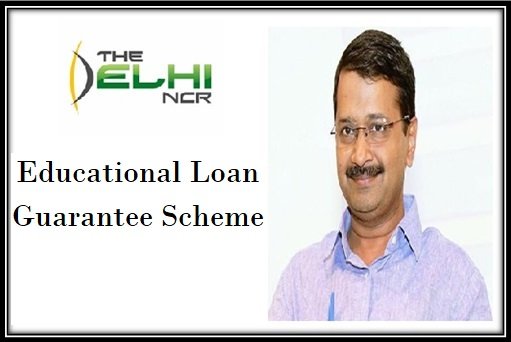 | | |
| --- | --- |
| Name | Delhi Educational Loan Guarantee Scheme for Higher Education |
| Registration link | http://edistrict.delhigovt.nic.in /in/en/Account/Register.html |
| Launched Date | 2016 |
| Announced By | Chief Minister  Arvind Kejriwal |
| Website launched date | Nov, 2017 |
| Monitored By | Higher education department |
Key features of the scheme
Empowering students for higher education – As per the information provided in the draft, the state government will provide this money to those candidates who have the desire to acquire higher education. The money will assist them financially in meeting the educational expenses.
For higher education only – Only candidates opting for education in graduation and post graduation level will be getting this financial assistance from the state government.
Loan details
As per the information provided in the draft of this scheme, any candidate will be able to apply for the educational credit and get a maximum amount of Rs. 10 lakhs. If required, the candidates may acquire a credit that is less than 10 lakhs but under no circumstance will he/she get a credit that exceeds this amount.
Interest rates
It has been highlighted in the program that the banks will be able to charge an interest rate of 2% from borrower. If any borrower has not failed to pay any installments, then the bank many give them an additional subsidy of 1% on the monthly EMI.
Repayment procedure
General repayment procedure – Under normal circumstance, any borrower will be allowed to repay the loan amount as long as the course lasts. They will also get a time relaxation of one year, and it will be counted after the course has ended.
Failure to complete the course – If the applicant has failed to complete his/her course within the scheduled timeframe, they will be given an additional time of 2 years to repay the entire sum.
Time frame of 15 years – Under normal circumstances, any candidate will be able to repay the entire sum; along with the interest rate is 15 years.
Eligibility criteria of the scheme
Residential criterion – As per the rules of this scheme, applicants who are legal residents of Delhi will be allowed to submit their application and get education loan.
For non residents of Delhi – In case the candidates are not legal residents of this area, but they have completed their secondary and higher secondary levels of education from any institute of Delhi, they will be recognized under this program.
Academic qualification related criterion – It has been highlighted in the draft of this scheme that only those applicants will be selected who have succeeded in passing 10th and 12th class with good marks.
Admission in higher education – It has been mentioned that any applicant who is interested in getting the credit will have to take admission in a higher education institute that is located within the borders of Delhi.
Nationalized or private institutes – The candidates must take admission in any state operated or private institute. But they need to make sure that these institutes possess NAAC or NBA certificates. They also must have an A or A+ gradation. Another aspect is that the fee structure is regulated by the authority.
Colleges and universities of Delhi – It is mandatory that an interested candidate gets admission in any university or college that is located within the boundaries of Delhi. In case the applicant applies for higher education from an institute that is outside Delhi, the credit program will not apply for them.
From selected banks only – Not all banks will be permitted to take part in this program. The Delhi state authority has selected financial institutes to provide the credit. To know more about these banks, an applicant will have to click on the link http://studentloan.delhigovt.nic .in.
For selected courses only – Candidates opting for any graduation and post graduation course will be allowed to get the monetary grant. The scheme has highlighted some courses, which will be covered under this scheme.
Important documents required
Residential certificates – If the candidates have residential documents, that prove they live in Delhi, they need to furnish those. If they do not have this paper, they need to provide academic certificates of the schools located in Delhi.
Academic certificates – During making the official application for this credit program, the candidates will have to attach pass certificates of 10th and 12th If they fail in these classes, they will not be allowed to get the credit.
Income certificate – The parents or the guardians will have to provide a copy of their income certificate. It will support their financial status related claims.
Aadhar card – Providing a photocopy of the Aadhar card is also necessary. It will assist bank and educational institutes in verifying the claims.
PAN card – It is mandatory for the applicant to provide a photocopy of their PAN card. In case they do not have it, their application will not be forwarded.
Certificate of employment for parents – In case the guardians or parents of any applying candidate are associated with a government job, they will need to attach a certificate, generated from that department.
Application form and photograph – Last but not the least, each candidate will have to attach a recent passport sized snap with the registration form and submit it either in any branch of selected banks or at the office of their educational institute.
How to apply for the loan?
To start the application procedure, any interested candidate will have to click on the authorized registration portal. To get to this page, one needs to click on the link delhi.gov.in/wps/wcm/connect/doit_he/HESDGS/Home/

On this page, the candidates will see a link that will give them access to the main registration page. The link is marked as "Apply for Student Loan under Higher Education in Delhi." By clicking on the link https://edistrict.delhigovt.nic.in/in/en/Account/Register.html, the applicants can get to registration page directly.

Then, applicants must click on a particular tab that is marked as "Service." As soon as the page comes up, the applicants will get a close look at all educational credit schemes that Delhi authority is providing.

To get access to Merit-cum-Means income credit scheme, applicants will have to click on the link https://edistrict.delhigovt.nic.in/in/en/Account/Login.html.

In case the respective applicant has registered for this credit program, they only need to type in the login details and do the needful. If this is the first time for that particular candidate, he/she needs to fill in the required details and save the application.
Contact details of the scheme
To acquire details about this program and know about its application procedure, one will have to click on the official portal. It can be done by clicking on the link http://www.delhi.gov.in/wps/wcm/connect/doit_he/HESDGS/Home/. Apart from this, the Directorate of Higher Education can be reached via mail ID studentloan.delhi@gov.in . Any interested candidate can also call on the toll free number 011-23980220. The address of Higher Education Department is:
GNCT of Delhi
B-Wing, 2nd Floor,
5, Sham Nath Marg,
Delhi- 110054
Thanks to this new program, many candidates, who do not have the power of funding their education, will be able to apply for this education credit from any of the selected banks, and walk towards a better future.
Update
02/09/2018
Delhi Aam Aadmi Party government tried to get the attention of the people by launching several schemes. Some of these were targeted towards students that desire to pursue higher academic degrees. Though the government was able to implement educational credit scheme, it did not create expected ripples among interested candidates. During the current year, only 19 applications have been submitted. Last year, the total number of enrollments was 177. Finally, the AAP government approved the educational loan of 141 applicants. Experts suggest that lack of promotion can be the primary cause behind this lukewarm reaction form target beneficiaries. Delhi CM must make necessary alterations to change this situation.
Other Articles