Teachers Training Scheme
The Govt. of India has passed an act which states that every child of the nation must receive free elementary education and is a compulsory one. This act is referred to as the RTE Act of 2009. For implementing the act to its eternity, it is very crucial to have trained teachers and teaching staffs in every level, right from the pre-primary level to the higher sections of schooling. So the government, in association of states has launched several schemes related to teacher training.  So several training institutes like DIETs, CTEs, IASEs were established in central and state levels to provide professional training to the teachers of school and colleges. The NPE policy of 1986 also deals with training of school teachers while in service and before service period.
Why there is a need of such teachers training scheme?
The number of schools and educational institutes are evolving and growing day by day. There is also exponential increase of students' numbers.  So it is a challenging task to provide teachers and supporting staffs in adequate numbers to those educational institutions. In the past few years, there are several instances of multiple vacancies of teaching staffs in elementary schools as well as higher grade schools and colleges. So to keep a balanced ratio of number of students per teacher in schools, several training schemes were started, both at centre and state levels. The present NDA govt. has started a 5 year teacher training scheme aimed to create a workforce of efficient and skilled teachers.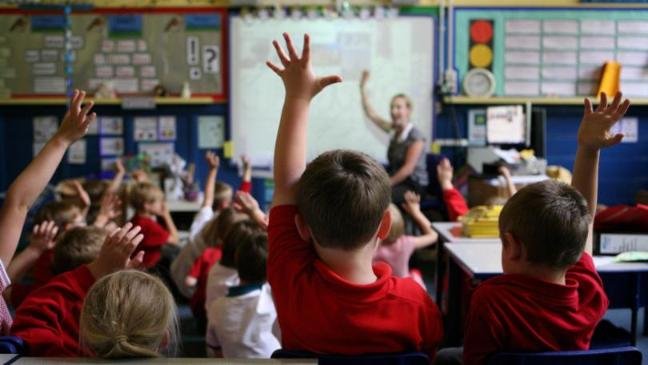 Modification of the District Institutes of Teacher Education (DIETs)
These are the educational institutions which are established at district level. Under the guidelines of NPE to promote education in both elementary as well as adults, DIETs play a very crucial role in providing skillful training and work culture to the teachers. But at present, the existing DIETs need modifications and strengthening. The Govt. is also making it mandatory to provide DIET training to the teachers of elementary and secondary level. In addition to this, new DIETs are being established in several districts, where there is a need of productive teacher training institute.
Strengthening the Colleges of Teacher Education (CTEs) and establishment of new CTEs
CTEs are the institutions for providing training to the teachers teaching in colleges. Under the centrally sponsored teacher training program, the STETIs are also being converted into CTEs. A provision of establishing new CTEs in those states and districts where there is a lack of teacher training institutes for college teachers. More fund flow in generated from the centre as well as the states for their modifications and new establishments.
Identifying the concentration districts for teachers training
Approximately 196 districts have been identified across the country where there is a high concentration of population belonging to Scheduled Castes, Scheduled Tribes, OBCs and religious and ethnic minorities. The Govt. is establishing several BITEs which will be responsible to provide elementary and pre-service training to the teachers at block level. All the teachers in-service will also receive refresher training accordingly.
Few important data of Teachers Training Scheme
| | | |
| --- | --- | --- |
| Sl. No. | Attributes | Related data |
| 1 | Act for teachers' training and educational policy reformations | The Right of Children to Free and Compulsory Education (RTE) Act, 2009 |
| 2 | Central regulatory body for pre-service raining of teachers | National Council of Teacher Education (NCTE) |
| 3 | Central level teacher training organizations for in-service teachers | Teacher Training Institutions (TTIs), National Council of Educational Research and Training (NCERT), National University on Education al Planning and Administration (NUEPA) |
| 4 | State level body preparing teacher training modules | State Councils of Educational Research and Training (SCERTs) |
| 5 | Institutes to provide in-service training at state level | Colleges of Teacher Education (CTEs) and Institutes for Advanced Learning in Education (IASEs) |
| 6 | District level organizations for teacher training | District Institutes of Education and Training (DIETs) |
| 7 | Block level teacher training institutions | Block Resource Centres (BRCs) and Cluster Resource Centres (CRCs) |
Start new refresher courses for in-service teachers
Teachers teaching in central and state govt. schools as well as colleges must go through various refresher courses provided by the teachers training institutes in the state or districts. Refresher courses are made mandatory for all the leading educational institutions of the state. They help in making the teachers more efficient with introduction of more techniques of teaching and increase educational productivity.
Analysis of teacher shortage in the country
If the guidelines of the RTE Act are followed, there is still an acute shortage of teachers in schools, mostly in the elementary levels. Before the introduction of RTE Act, there was already a scarcity of approximately 5.23 lakh school teachers. After RTE Act was introduced, near about 5.1 more teacher vacancies in elementary schools have formed, in addition to the existing vacancies. Research also shows that approximately 7.74 lakh school teachers have not gone through the required training programs to become professional teachers. According to some data from the Education Ministry, states like West Bengal, Bihar, Odisha, J&K, etc together have more than 6 lakh untrained teachers working. Also there is a vacancy of more than approximately 9.7 lakh teachers in these states, combined.
Teachers training under Sarva Siksha Abhiyan
The scheme was introduced in the year 2000 which aimed to provide elementary education compulsory to the primary level school students in India. Under the scheme, there are several teacher training programs for both pre-service and in-service teachers. For those school teachers who have not received any training, a 60 days' training schedule was introduced. Also for the newly recruit teachers, an orientation program of one month is also there. This scheme also mandates a training program of 20 days for all school teachers who are in-service. This is a refresher course.
Financing the teacher training programs
The central government, in collaboration of the state government is looking after the financing of the teachers training programs and their smooth execution from central to block level. The state owned teacher training facilities like the DIETs, BRCs, etc. also receive central funds for their modifications and establishment of new institutes. More emphasis is given to the training of in-service teachers and financing those schemes.
Other Articles