Swayam Prabha Free Online Education Scheme [Apply, Course, DTH Channels List PDF, Registration] Teachers, Students, Login @ swayam.gov.in
The Swayam initiative is a new step taken by the Human Resource development ministry of India. This scheme shall provide free online courses and teach young and aspiring minds across the country.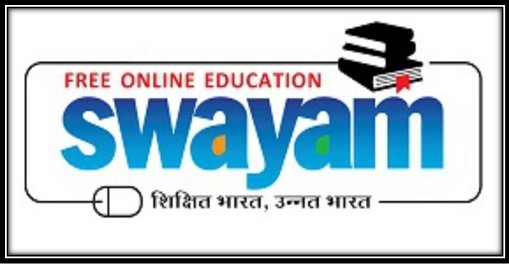 Key features of Swayam Free Online Scheme
It is basically a web portal where some courses shall be taught. These are known as Massive Open Online Courses (MOOCs). There are several topics included under these MOOCs.

In fact there are about 500 online courses that shall be taught with Swayam. The program will be launched very soon by the Human Resource Development ministry of India.

Basically you can register yourself with this portal if you are dissatisfied with the classroom teaching of any subject at your college or university. Through this portal you can apply for the same course in another subject.

Also if you have any doubts about your courses, you can get it cleared immediately through the portal. This means that it will be a side by side aid for your education and will help you at a very basic level.
Eligibility Criteria for Swayam Free Online Scheme
The eligibility criteria for Swayam simply state that you have to be a resident of India to register for this scheme. Also, the scheme shall teach all courses which are taught in classrooms till 9th standard. Till post graduation, whatever courses are available in colleges and schools, all shall be available on this portal. So anyone who is in 9th or above class can join Swayam.
Swayam Free Online Scheme Course List
There are two parts in which the courses shall be provided. First, if you are studying engineering then the courses shall be taught by NPTEL. NPTEL is a government undertaking which teaches you courses focused on various streams of engineering. If you are studying under University Grants Commission or UGC or under CEC undergraduate courses then there is a different body that shall teach you. The same goes for NCERT or NIOS School Education. Many courses are there which are available from IGNOU as well.
 Official Website Swayam Free Online Scheme
The official website of Swayam is – https://swayam.gov.in/ You can see on the left hand side top corner of the screen there is "MHRD Government of India Ministry of Human Resource Development written." On top of that there is an AICTE logo below it. If these two things are present and if you have clicked on the above link, you shall be redirected to the correct Swayam Page.
How to register in Swayam Free Online Course 
Go to https://swayam.gov.in/ and then click on "Register" situated at the top of the page. A new page will open where you have to enter your username and password. On this page scroll down below.

You will see an option "Don't have an account? Sign up now." Click on the blue sign up now button. Alternatively you can skip this step and sign in using Facebook, Google or Microsoft account.

If you have an active Facebook account as most do, simply click on the Facebook button and then a new page will open. It will ask you to "Continue as (your name)" You have to click continue.

Now this will redirect you to a new page where the fields shall already be filled. Simply check the details and if they are right, click on "continue" at the bottom.

Now another page shall pop up to "Update your profile." Here you have to enter the course you want to learn along with your educational qualifications. You have to provide your phone number and such details here and click "continue."
This concludes the registration process for you. Now you will have to remember the username and the password to login to the portal next time. To start studying, simply search the course that you want to take part in. There are some courses on this site which are organized for simply 1 or 2 months or even a few weeks. To stay updated on the matter you can enroll here and then keep checking out the webpage for more information.
Implementation of Swayam Free Online Scheme
The implementation of this scheme is a huge step. The HRD ministry is trying its best so that any issues in the implementation stage are addressed fast and methodically. That being said, students can start studying as soon as they enroll in this portal. They shall have study materials at their disposal in the form of texts, videos and other projects.
To make sure that the study material and the classes are properly conducted, the professors from Delhi and other prestigious universities shall conduct the classes. This way the programme shall achieve its intended purpose. You will also have to complete several assignments given by the professors. After you have successfully completed these courses, you can apply for a certificate for the same.
DTH Channel under Swayam Free Online Scheme 
As per Swayam, each of the channel talks about the set of courses that you can take under them. These are differentiated so that you can get a better idea which one you want to opt for while applying for the courses. Some of the channels are given as follows under this scheme –
CEC/UGC: Humanities 1 – Language and Literature.

CEC/UGC: HumaHumanities 2 – Philosophy, History, Arts and Other Related Subjects.
For all channels please click the official link 
http://www.swayamprabha.gov.in/index.php/ch_allocation 
Swayam App
Download the Swayam Official App from here – https://play.google.com/store/apps/details?id=in.gov.swayam.app&hl=en
It is available on Android phones only for now.
Updates
[7th/12/ 2017]
Mumbai university have now posted many content in swayam portal. 
30/08/2018
IIT – PAL Project For Advanced JEE Preparations
Council of IITs Meeting was recently concluded in New Delhi. The meeting was organized under the central's Human Resource Development Department. The meeting was supervised by Prakash Javadekar and he announced that soon IIT-PAL will be introduced for the assistance of candidates who desire to sit for JEE examinations. This program helps JEE aspirants to prepare better for the final examination. The assistance will be available on SWAYAM portal. In addition to this, some other decisions, related to the development of IITs and engineering institutes have been taken in this meeting as well.
Other Schemes